Book an Appointment at BFF Orthotics & Olivia Flegg, RMT
We've moved!! We are now located at 8 loyalist Drive, unit 9! Right across from the industrial park and a few doors down from Kailey Kafe!
Welcome to our online booking site
Pedorthics
Canadian Certified Pedorthist, C. Ped. (C)
---
Massage Therapy
Massage Therapy is the assessment of the soft tissue and joint structures of the body and the treatment and prevention of physical dysfunction and pain of the soft tissues and joints by manipulation to develop, maintain, rehabilitate or augment physical function, or relieve pain.
---
Counselling / Psychology / Mental Health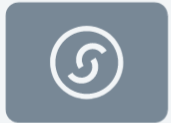 Gift Card
Give the gift of health to someone you care about.
Did you know that you can now purchase a gift card to our clinic from your online account?
First sign in or sign up to our clinic to purchase a gift card
Select a class from the list on the left
to view available appointment times